In 2018 we got a chance to start production of several different add-on boards for sewing machines in trim plants for automotive seat cover manufacturing. Today, we are supplying Adient trim plants in Serbia and Morocco with this equipment.
Equipment is high quality, wear resistant and ergonomically designed. Beside standard components from constantly expanding catalog, we are in a position to produce new components, according to client's request and specifications, be it from metal, stainless steel, wooden boards, plexiglass or any combination of these or other materials. All metal surfaces (other than stainless steel) are plastic coated.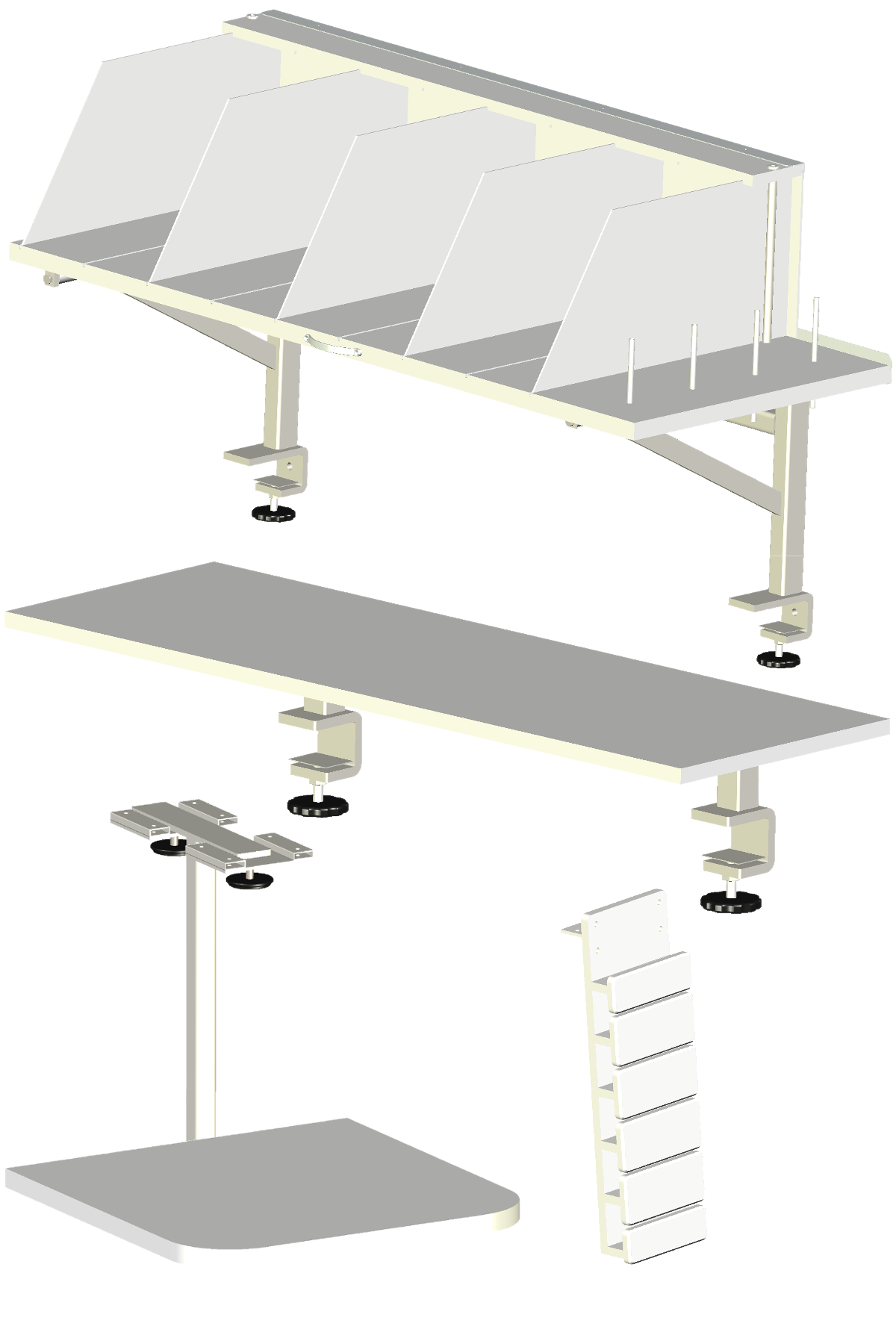 Some of the components from our catalog are:
Upper sliding board

Placeholder for covers, cover parts or plastic components used in production,
Maximum 8 compartments with adjustable width (using plexiglass separators),
Complete board is mounted on linear sliders thus creating an ergonomic and functional workplace,
On right side are stainless steel tubes which are thread holders and also thread guides,
Several add-ons can be mounted on the board, such as thread roll holder, documentation holder etc.

Upper left board

Placeholder for covers parts used in production,
Mounted on the left side of the main desk.

Lower removable board

Placeholder for covers parts used in production,
Mounted below the desk thus increasing space without disturbing the operator during sewing.

5 pieces desk cover holder

Plexiglass holder for finished covers or covers intended for rework,
Designed for covers that have a plastic retainer

and many others
Download our catalog for all components or contact us for details.