Automation of machines and industrial plants by applying modern technologies in the field of automation and process control is our main activity. A large number of references in this area indicate the trust we have with existing ones, but also the trust we gain with new clients.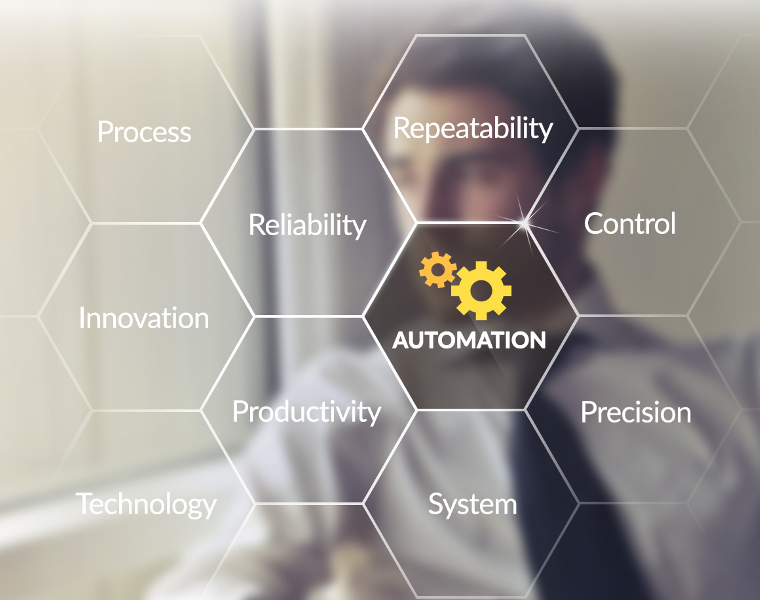 Automation is playing an increasingly important role in the global economy and day-to-day operations. Benefits which are attributed to automation include higher production rates and increased productivity, more efficient use of materials, better product quality, improved safety, shorter working weeks, and shorter production times. Higher production and increased productivity are the two biggest reasons for the justified use of automation.
Despite claims of high quality manufacturing by humans, automated systems typically perform a manufacturing process with less variability relative to humans, resulting in greater control and consistency of product quality. In support of this is an example of installing car pistons in engines. The percentage of error during manual installation was about 1%, while using automated installation the error was reduced to 0.00001%. Also, enhanced process control allows for more efficient use of materials, resulting in less waste.