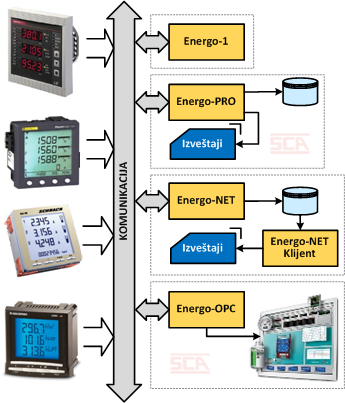 Energo-NET
Energo-NET is a network version of the Energo-PRO software package. Energo-NET enables multi-user work in the local computer network, which separates two basic functions:
Communication with network analyzers and insight into the actual, current state of all parameters,
Data analysis for a given time interval with reporting.
Energo-NET is an ideal solution for monitoring electrical network parameters for large systems and consumers.